We've helped multiple start-ups be acquired — and continued to work for the acquiring company.

---
Biopsys Medical and Johnson & Johnson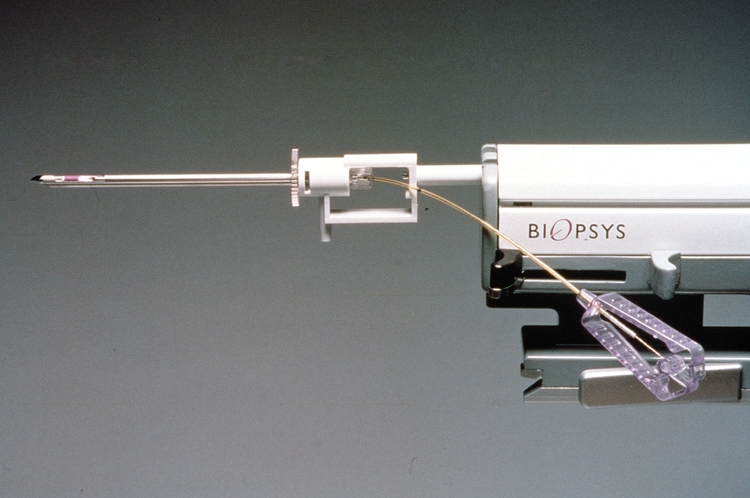 Mammotome breast biopsy device
1992-1998
CEO: Steve Gex
Target markets: Surgeons and interventional radiologists
Acquired by Johnson & Johnson for $310 million in 1997
D&D began working with Biopsys before it obtained FDA clearance for the Mammotome or had a marketing VP. Biopsys did no advertising but instead relied on our PR work. For J&J we created a nationwide consumer outreach program, to support MD accounts and drive women's demand for Mammotome.

---
Venetec International and CR Bard
StatLock catheter securement devices
1999-2008
CEO: Steve Bierman, MD
Target Markets: Infection preventionists, vascular access specialists, urologists, nursing executives, U.S. regulatory agencies and members of Congress
Acquired by CR Bard for $166 million in 2006
D&D helped take Venetec from a tiny startup through acquisition and continuing PR support for Bard. Prior to acquisition, annual revenue grew from $500K to nearly $30 million. Our work included creation of a needlestick-safety nonprofit plus advocacy campaigns that resulted in:
Language about securement devices in the Needlestick Safety & Protection Act signed by Pres. Clinton
An OSHA policy requiring hospitals to annually assess catheter securement devices.
---
DR Systems
Unity RIS/PACS, eMix & eHR for Meaningful Use
2005-2015
Chairman of the Board: Murray Reicher, MD
CEO: Rick Porritt
Target markets: Radiologists, Chief Information Officers and PACS administrators
Acquired by Merge Healthcare/IBM for $70 million in 2015
DR Systems was a low-profile radiology PACS company when they recruited us to work with them. We created multifaceted marketing and PR programs that substantially increased the visibility and sales of their PACS , RIS and additional hardware and software. Other key efforts for which we created messaging and far-reaching PR campaigns:
eMix, an innovative cloud-based, image sharing technology
eHR for Meaningful Use, a vendor-neutral electronic health record for use by radiologists, anesthesiologists and other specialties
---
Excelsior Medical
SwabCap IV disinfection cap and related products
2009 to 2016
CEO: Steve Thornton
Target Markets: Infection preventionists, vascular access specialists, nursing executives and infection control MDs
Acquired by ICU Medical and Medline in 2015 for $59 million
We helped Excelsior pioneer a new category and drive triple-digit annual sales growth sales. Excelsior emerged as the leading maker of disinfection caps for IV connectors and a flush syringe-cap combo (SwabFlush). D&D helped shape product marketing, conference strategy and clinical studies. We also created a national-award-winning video highlighting a hospital's infection-control success with SwabCap.
---
BioLucent
MammoPad Softer Mammogram
2002 to 2006
CEO: Steve Gex
Target Markets: Breast center administrators, MD mammographers and radiology techs
Acquired by Hologic for $70 million
We helped BioLucent create this unique product category – a radiolucent pad cushioning the mammogram machine — and branded the "Softer Mammogram." Campaigns were tied to Breast Cancer Awareness Month and National Women's Health Week. Other efforts supported sales in regional U.S. markets. After acquisition, we were retained by the spun-off Cianna Medical to represent Cianna's SAVI technology.